Executive leadership
Pogo is a mobile technology design and development company founded in 2008 which is revolutionizing the way consumers and organizations interact using emerging mobile technology through industry specific app platforms and solutions.
Pogo's employees include an assemblage of worldwide experts across 3 continents in the areas of cellular phone technology, consumer usage and app design, mobile computing, and multiple industry processes.
With experience in multiple industries and a focus on developing innovative new platforms and software for leveraging today's mobile and wireless technologies, Pogo is not only changing the way traditional mobile applications are used, but introducing new concepts into the realm of mobile phone information.
Pogo builds innovative apps and industry app platforms which allow companies to engage consumers both strategically and cost effectively.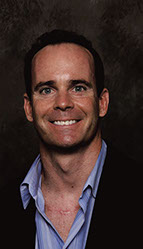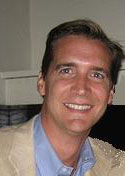 Monasterio brings 15 years of experience developing business and technology solutions for his clients in a diverse array of industries, including retail, fast moving consumer goods, transportation, and finance.
As Executive Vice President of Data Services for IOS, Monasterio delivered solutions to US and European customers by leveraging technology, processes, and oversaw 700 employees and 12 facilities in France , Slovakia and Germany .
Monasterio has an MBA from Indiana University and holds a B.A. from the University of North Carolina – Chapel Hill .
Farrell has built mobile technology product and services based business units from conceptual design through multi-million dollar global enterprises, including founding and managing businesses and groups at IBM, Apacheta, VeriSign / inCode, NBC, DMI, and Pogo Corporation.
He has worked in multiple countries in consulting, and has published numerous articles and spoken at multiple conferences on mobile technology.
Farrell has a B.S. in Business / Math Sciences from the University of North Carolina - Chapel Hill.
Joseph Carrigan is a highly accomplished strategist, manager and team leader in the ICT/IT space with a specialty in the development, deployment and "take to market" management of mobile solutions and telecom related products.
His experience spans every aspect of program development, management, market planning and go to market execution with direct experience in North America, South America, Europe and the Middle East.
Carrigan holds a Master of Business Administration (MBA) from Queen's University .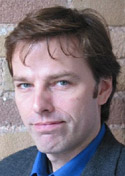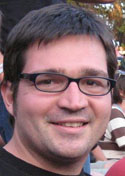 Gonzalo Floria has over eleven years of experience as a versatile professional in the software development industry.
Floria's former positions include component development, software analyst, architect, technology leader, integrator and project management, giving him an in-depth view of the software development process.
With extensive expertise in the development of mobility applications Floria has developed Telefonica's unified mail solution
Floria's has a degree as Computer Science Engineer from Madrid 's Universidad Carlos III.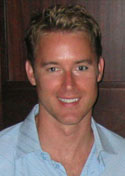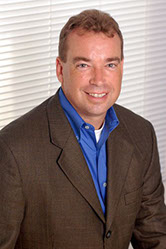 Patrick has over 15 years experience working in various capital funding capacities. From 1994 to 2000, Patrick arranged seed capital for several early-stage technology companies in Chicago, arranging equity for numerous private placements and IPO's.
In 2007, Patrick partnered with his brother as a principal on several beachfront land acquisitions in the Bahamas, including a site surrounding "Dean's Blue Hole", the deepest blue hole in the world and recently nominated as one of the "7 Natural Wonders of the World".
Harrington has an B.A. from Indiana University and an MBA from UCLA.
Chris has over 20 years of experience managing marketing for technology companies, having held various Product Management VP and CMO positions.
While starting in IBM PC Company as a Manufacturing Test Engineer, Chris developed 3 laptops (including the industry-changing Butterfly ThinkPad) and the company's first personal WorkStation. Chris also worked at Zenoss, ClearApp and Futures, Inc., Ericsson, and Wily Technology where he helped grow the company from 10 employees to almost 400, leading to an acquisition by CA Technologies.
He has a BSE in Electrical Engineering and an MBA from Duke University.
Leverage Emerging Trends with Innovative Technology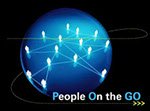 About Pogo Products Industry Solutions Contact Us
Sales




Copyright © 2009 – 2018 Pogo Corporation